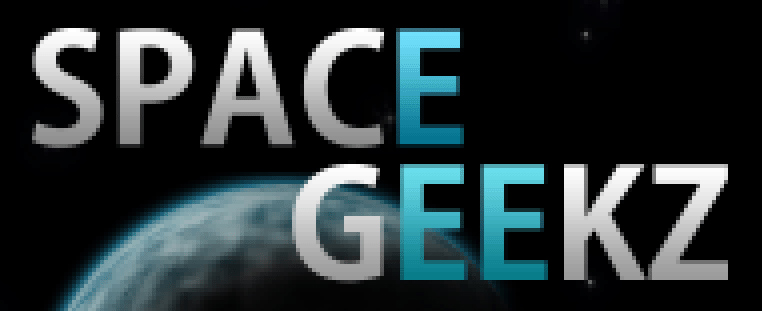 Space Geekz - The Crunchy Flakes Conspiracy
A 90s inspired Point & Click Graphical Adventure
German & English Language available!



Space Geekz - The crunchy flakes conspiracy
Till and Adrian are in their mid 20s and working at the Space Geekz Corporation, delivering game consoles and arcade machines throughout the whole galaxy in their old rotten space freighter.

But one day, during Adrians regular 2h afternoon power-nap, something went terribly wrong: He wakes up with a big bump on his head, the TV is broken, the sink in the kitchen is clogged, there is no frozen pizza left, and even more worse:
Till is gone and the freighter is grounded on an abandoned planet.

What looks like a normal work accident at first, is the beginning of a weird journey through a world full of radioactive crunchy flakes, stock trading cannibals, tasteless videogame parodies and honkyfants with digestive problems, packed into lots of entertaining point & click action from the good old 90s .Of course in pixelated Fake-VGA with amazing 256 colors!

Features:

English Voice-Audio & Text
more than 100 lovely rendered 3D-scenes in "pixelook" Full-HD resolution.
classic Coin-Interaction "talk, look, use" like in the good old days.
lot's of weird humor and puzzles to solve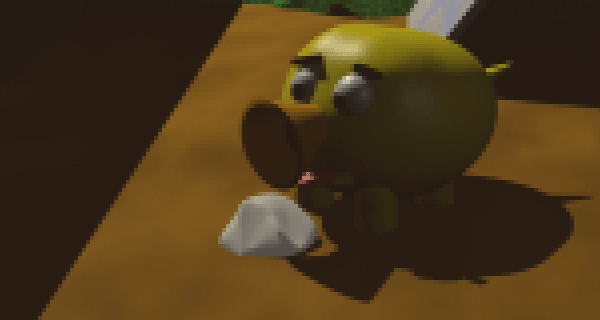 Space Geekz - Die Knusperflockenverschwörung
Till und Adrian sind mitte 20 und versorgen mit ihrem betagten Raumfrachter im Auftrag der Space Geekz Corporation die halbe Galaxis mit Spielekonsolen, Spieleautomaten und natürlich jede menge Videospielen.

Doch eines schönen Tages in den unendlichen Weiten der Galaxis geht etwas gehörig schief: Adrian wacht mit einer dicken Beule am Kopf auf dem Sofa im hinteren Teil des Frachters auf. Von Till fehlt jede Spur und zu allem Ärgernis ist der Frachter auf irgendeinem gottverdammten Planeten liegengeblieben.

Was zunächst nach einem Standard Betriebsunfall aussieht, soll sich schnell als eine größere Verschwörung herausstellen:

Dies ist die Geschichte über börsenorientierte Kanibalen, radioaktive Knusperflocken, fragwürdige Videospielkarikaturen und jeder Menge Point & Click wie wir es aus den guten alten 90ern gewohnt waren. Natürlich in pixeligem Pseudo-VGA mit erstaunlichen 256 Farben!

Features:

Durchgängige halbwegs Hochdeutsche Sprachausgabe & Text
Über 100 liebevoll gerenderte 3D-Kulissen in "pixelook" Full-HD Auflösung
klassisches Coin-Interaktionssystem "reden, anschauen, benutzen" wie in alten Zeiten
schräger humor und jede menge Rätsel zum lösen
Purchase
In order to download this game you must purchase it at or above the minimum price of $4.99 USD. You will get access to the following files:
Manual_Anleitung.pdf
74 kB
Space_Geekz_1_1a.exe
143 MB
walkthrough-sg.pdf
387 kB